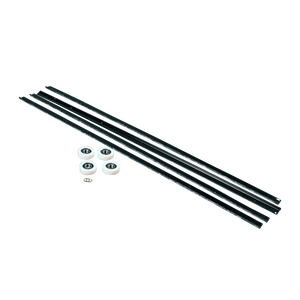 This kit contains everything you need to replace the load wheels and tracks on your ElliptiGO. The kit includes:
4 replacement load wheels
4 replacement track inserts
For a video demonstration on how to remove and install the load wheels or inserts, please visit our support video section. Please note: The video shows how to apply a layer of surf wax to the bottom of the track inserts. Wax has already been applied to all new track inserts before shipping. If you have further questions about installation, please contact
service@elliptigo.com.
Compatible with only Long-Stride models (3C, 8C, 8S, 11R)