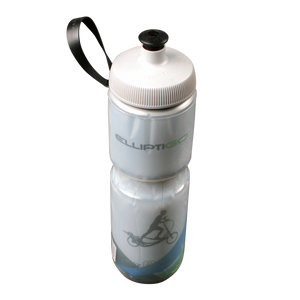 Combining the thermal properties of an insulated vacuum bottle with the lightweight, flexible features of a plastic bottle, the Polar Sport insulated water bottle is the ideal choice for active people. Going for a long ride? Simply fill the bottle with liquid and ice and hit the road. For even longer cooling power, partially fill your Polar Bottle and store it in the freezer for 12-24 hours before use. With three insulating layers, the Polar Sport Bottle will keep liquids cold more than twice as long as conventional water bottles.

Compatible with all models

Water bottles cannot be returned after purchase; please do not ship water bottles back. A refund will only be issued for a kit return.